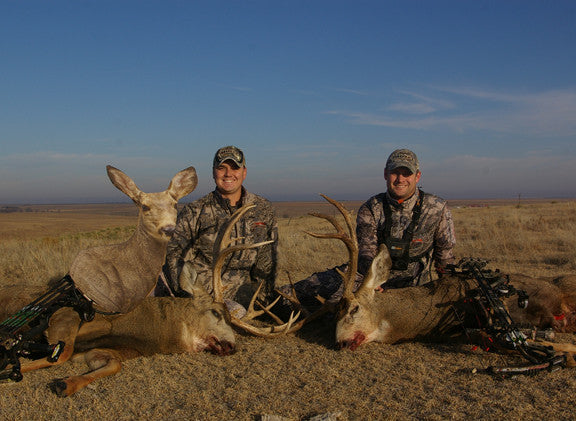 2015: My Brother Jeff was running the decoy as I buzzed an
arrow past his ear and into the chest of this buck. 40 yard shot.
We were cruising a small creek looking for a cruising buck.
Click Pic To Enlarge.
Bowhunting partner...those words for most probably flash the face of their partner or partners without much thought. Heads Up Decoy has blessed me with the opportunity to hunt with a bunch of...