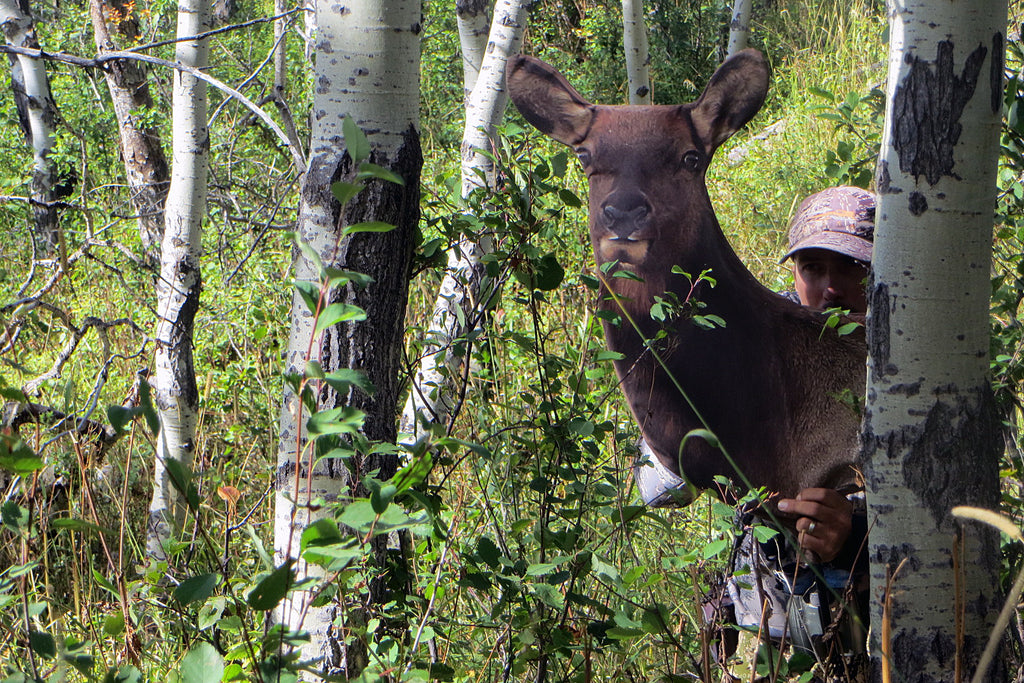 Our flagship Elk Decoy got a facelift. We would like to introduce our new Cow Elk design. Similar to some previous updates to our Whitetail Buck, Mule Deer Doe, and Mule Deer Buck Decoy, the new design features a very lifelike profile including a valuable color contrast to the decoy to help with visibility and realism. Thanks to our good friend Zach McClain from Wyoming who really pushed to include the contrast feature from the mane of the elk and the tan body. Initial results have been very positive and we look forward to many successful hunts for our customers.
What hasn't changed is the durability, realism, and mobility. With the new design, the handle comes off the decoy at a more vertical angle making it sit in the bow mount with less torque, less fatigue holding the decoy, and sits more vertically in the clamp.
Elk hunting can be fast and furious, goofing around with equipment can cost valuable seconds. Our Cow Elk Decoy is designed to take every day of your hunt. Designed not to weigh you down or tie you down. Assemble it when you get it. It will be ready on demand.
Our biggest tip on the elk decoy is make sure the elk see it. If you are calling an elk and he or she cannot see the source of the calling when they are looking, then it will hinder your success.
To order yours: Click Here