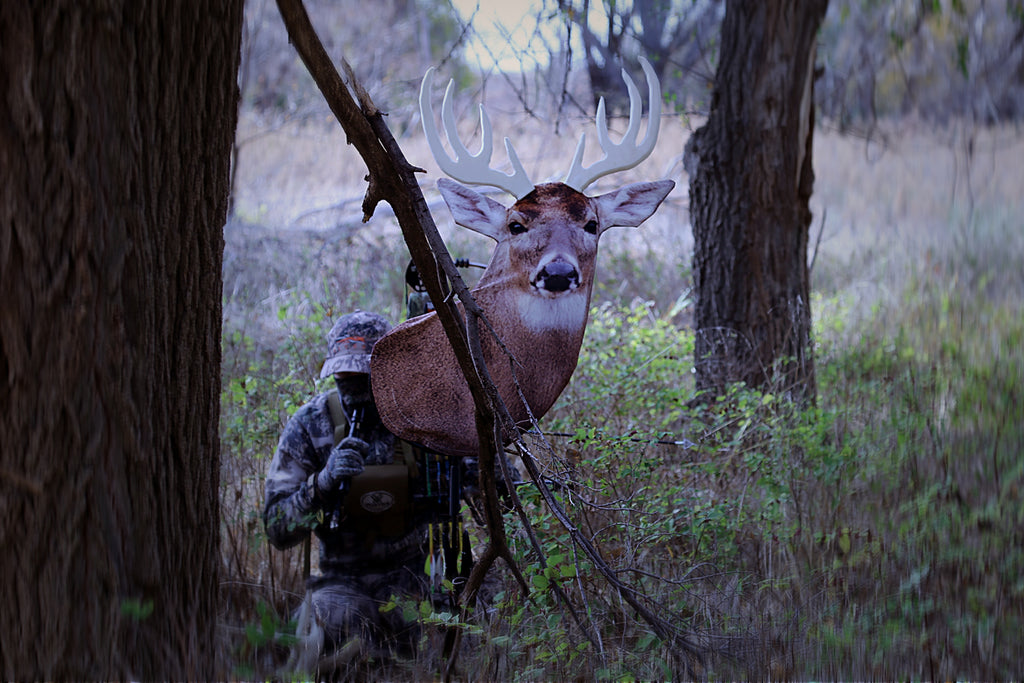 Combining a Heads Up Whitetail Buck Decoy and a good grunt call can greatly enhance the effects of both. It is a simple concept that is easily understood. Even though the deer decoy and a deer call can work by themselves, the bowhunter runs the risk of the decoy not getting the attention of a deer without a call or the grunt call getting the attention of a deer, but not the visual confirmation.
This Weeks FREE TIP FRIDAY:
We have had countless encounters with the whitetail buck decoy, its highly visible antlers can grab the attention of a buck in the distance, but there are times because of the separation or other barriers, a grunt call is needed to tap that buck on the shoulder to get his undivided attention. And more importantly, trash talk that challenges him to defend his doe and/or his territory.
Our calling sequences are mixed. We do not have one single slam dunk calling technique. We have decoyed them into point blank range with a single grunt, multiple short tending grunts, long drawn out grunts, and snort wheeze calls. You may find that all of them are needed in one single set.
We have used a the combination of the Heads Up Whitetail Buck Decoy and a grunt call on a known target when we see the buck we want to decoy as well as cold calling hoping to drum up some action. To use them both together is the ideal combination. We recommend having a good grunt call when using a Heads Up Whitetail Buck Decoy.
To Find More Info on our Whitetail Buck Decoy: Click Here
To subscribe to our YouTube Channel: Click Here
To Follow us on Facebook: Click Here
To Follow us on Instagram: @headsupdecoy