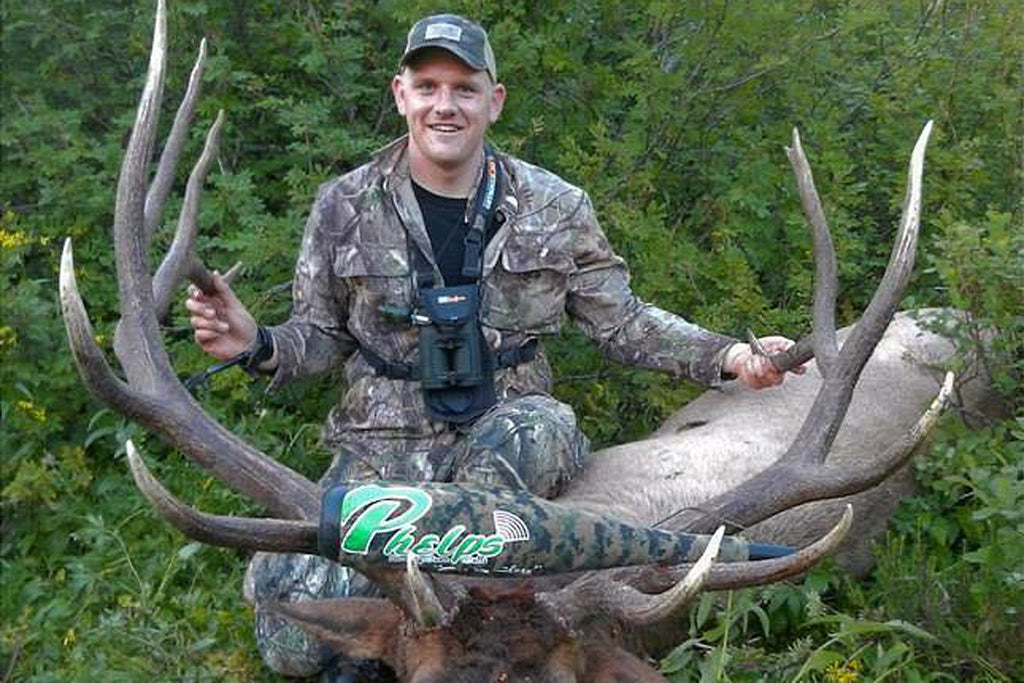 Free Elk Hunting Tip: This elk hunting tip comes from our good friend Jason Phelps with Phelps Game Calls.
Jason Says: "Hunt where elk are. Don't continue hunting areas that look good or where elk were. Move to somewhere within the unit where there are more elk or there are elk willing to be called to. The season is too short to not be hunting where the elk are."
This is so very true. Early on when we first started elk hunting we would marry ourselves to one location. Listen, every place in elk country seems like prime habitat, it doesn't mean elk want to be there. Rather than being perplexed why an elk isn't where you are...don't continue to pound it. Go find another spot.
There is always a time frame to dedicate to an area you've worked hard to find. Unfortunately, the elk will tell you if it's worthy of their presence. It is not personal if they are not there. Look or listen for indications that elk are in the area. Literally, steaming elk sh*t, fresh tracks, muddy water in early season wallows, and obviously vocalizations. Evaluate tree rubs...are they this year's or old?
Our recommendation is not to abandon an area you've found without spending at least one full day in the area. A "full day" is shooting light to the end of shooting light. Elk can come alive in the mid day. If you are sitting back in camp or driving in the truck all bummed out, you may not hear or see any mid day activity.
Be sure to take mental notes, just because elk are not there when you are, doesn't mean they will not be there in 5 days. This is why we like to spend at least one to 1 1/2 days hunting an area. Gives you an opportunity to learn it. Log it in the memory bank. Determine if it's worthy of another visit later in your hunt or another year.
Make sure you don't sabotage yourself by being ignorant with the wind. Elk could have been in the area, but being careless how and when you navigate a hunting area can send elk running long before you are close to them.
Have multiple spots to hunt. One of the most important part of elk hunting. Don't be afraid to come back to a spot you've previously checked off the list. But, in the end, don't spend too much time where elk are not.