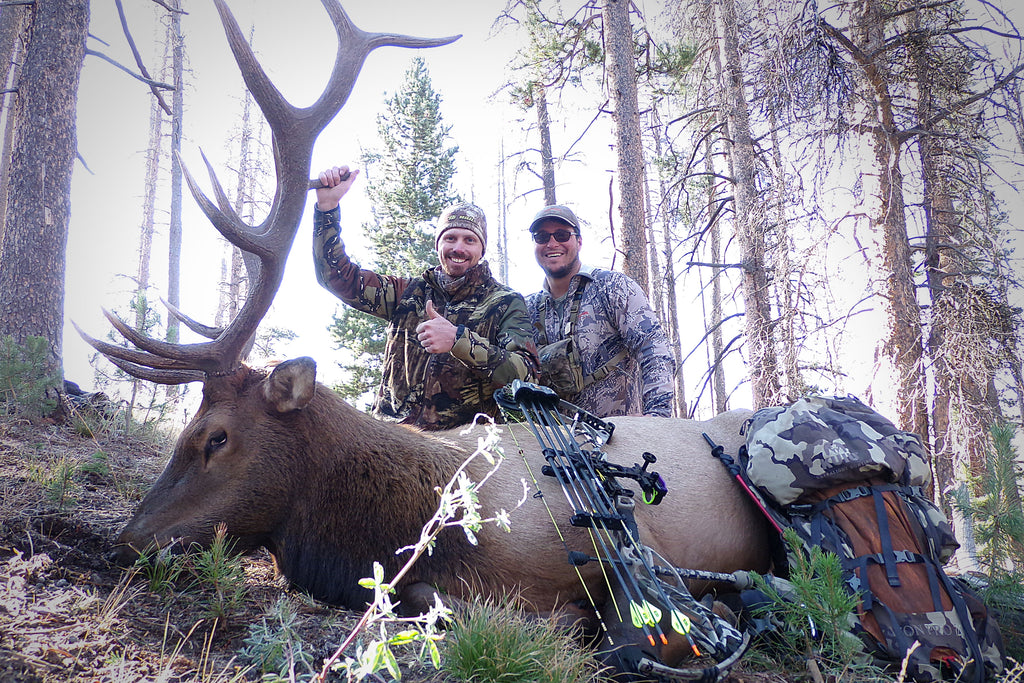 FreeTip: Elk Hunting Public Land.
Elk season is so close you can almost smell it. For those of you that have smelled a "big stinky" you know that smell.
This free elk hunting tip comes from our good friend Royle Scrogham from That's Bowhunting: "Don't be afraid of people…going in deep has been beat to death! The last bull I harvested was only a couple miles from the road in an OTC unit in Colorado. Just because there are other people parked at the trailhead, doesn't mean you won't get into elk. Don't over look spots, because they are high pressured or close to the road".
We totally agree with this. People can help you! One of our best spots, until taken over by an outfitter, was on the edge of a heavily used wilderness trailhead. Hunters going deep pushed the elk back.
Keep in mind, 10% of all elk hunters kill 90% of the elk. What that means is that there is a fair amount of elk hunters that are pushing elk around because they struggle at it. Elk are hard to hunt. The wind saves more elk than anything. One whiff of a person in an OTC unit can send elk on a 10 mile stroll. They are looking for small areas that have food, water, protection and a buffer, or safe zone, from people. That safe zone could be right under your nose.
So to echo Royle, don't get discouraged about people. Try to find that buffer or safe zone from the crowd and hunt it. If there are no elk, then move to the next area. The beauty about the Heads Up Cow Elk Decoy is that you can take our decoy along every day and every place. No reason to leave it behind. So when you find that safe zone in a highly pressured area it will be ready...make sure you are as well. Good luck. Be Mobile...Stay Mobile.
#headsupdecoy #elkhunting #elkhuntingtip #bemobilestaymobile #elkdecoy